Ghanaian Actress Moesha Boduong Goes Without Undies Just Bra In Racy Bedroom Photo — "I"Don't crave attention, I earn admiration"
Moesha Boduong Goes Without Undies Just Bra In Racy Bedroom Photo —"You call me an attention whore. Isn't our attention what even God is fighting for?"
As if to rubbish the nude display Christabel Ekeh displayed, yet another Ghanaian actress has gone practically nude except for the bra she has on. Yes, bootylicious actress Moesha Boduong goes without undies just bra in racy bedroom photo. Mind you, she doesn't give a sh*t what you think of her. She captioned: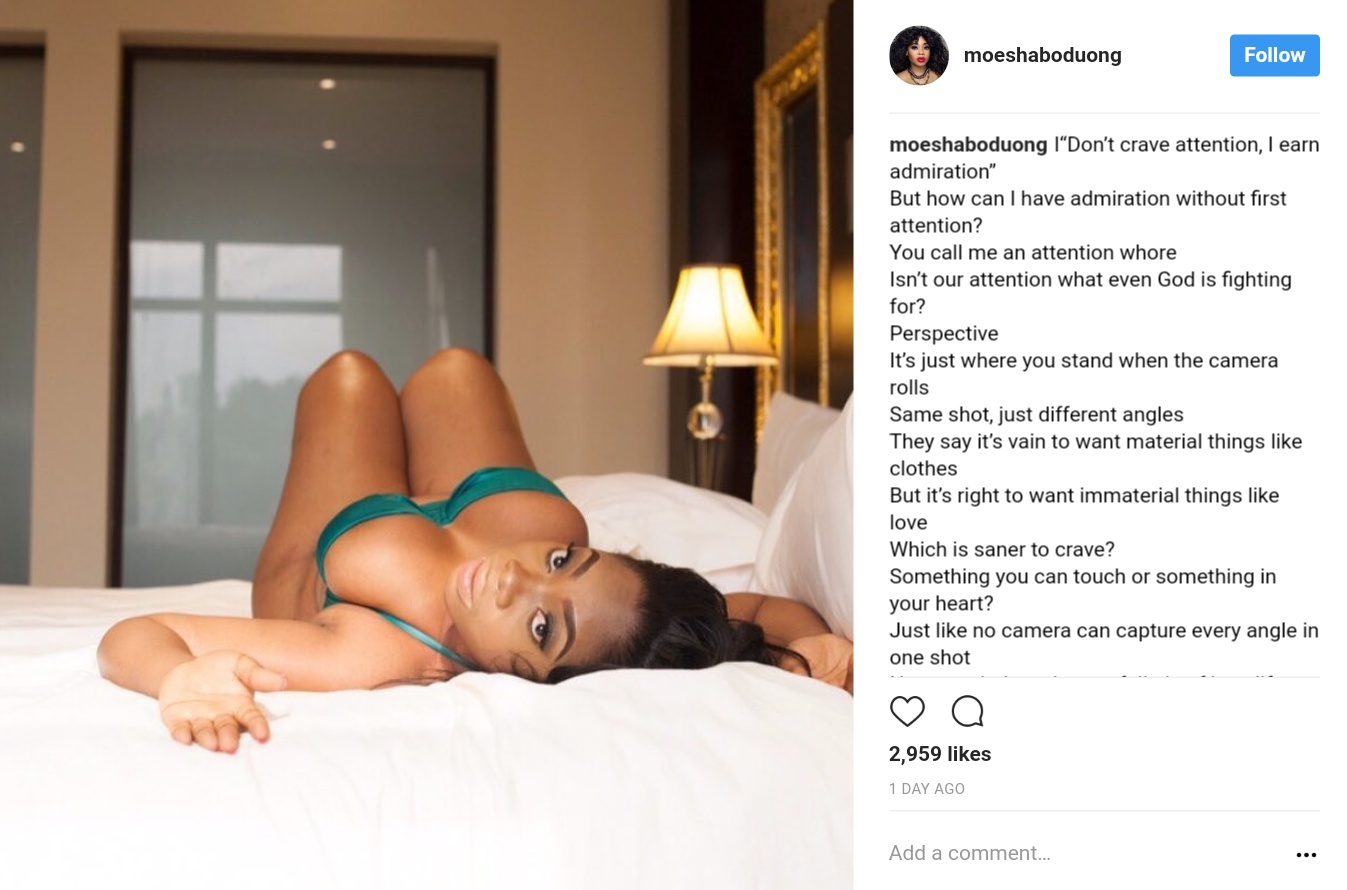 "I"Don't crave attention, I earn admiration"
But how can I have admiration without first attention?
You call me an attention whore
Isn't our attention what even God is fighting for?
Perspective
It's just where you stand when the camera rolls
Same shot, just different angles
They say it's vain to want material things like clothes
But it's right to want immaterial things like love
Which is saner to crave?
Something you can touch or something in your heart?
Just like no camera can capture every angle in one shot
No one mind can have a full pic of how life should be.."
For more stuff, click Amebo Book
Tempted To Touch: Moesha Boduong Goes Without Undies Just Bra In Racy Bedroom Photo
Chike Ezegbu is a blogger with an Information Technology background. He is a prolific writer and is fearless in his approach to dishing out information while maintaining high professionalism. He is regarded as both a lover and a fighter.