Alicia Keys Covers Allure Mag; Talks No Makeup And Justice Under Donald Trump
Snapshot: Alicia Keys by Paolo Kudacki for Allure February 2017
Alicia Keys' covers the February 2017 issue of Allure magazine. The 15-time Grammy-award winning singer discusses politics and her no make-up movement.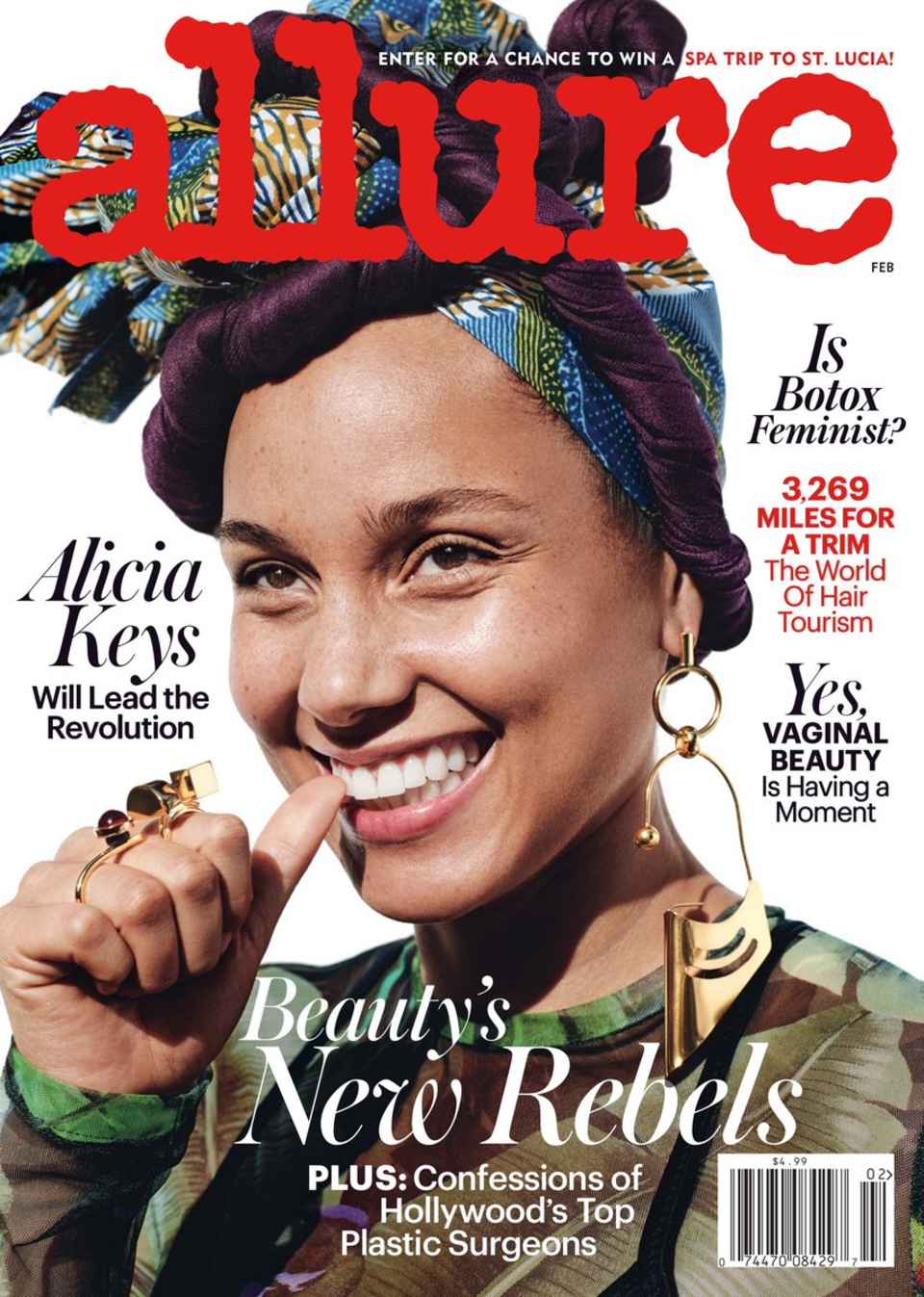 On makeup, Alicia Keys said:
"I'm not a slave to makeup," Keys, who is wearing make-up in an editorial photo shoot for the first time since last spring, told Allure. "I'm not a slave to not wearing makeup either. I get to choose at [any] given moment. That's my right."
"I think makeup can be self-expression," she added for anyone who took offense to her personal choice. "I have no intention to shame anyone at all [who chooses to wear it]. No one should be ashamed by the way you choose to express yourself. And that's exactly the point. However, if you want to do that for yourself, you should do that."
Speaking on politics, the singer who urged people to vote during the elections is quoted as saying:
"If you care about your life, where we are going, and your children, then vote."
Alicia Keys has already urged her fans to remain optimistic of Donald Trump as he is set to be sworn in as President of the United States. She said:
"The We Are Here Movement [a wide-ranging social-justice organization founded by Keys] will stand in support of Hispanics, refugees, people of color, Muslims, and anyone who feels afraid in the upcoming Trump era".
"I have a hope that President Trump, as a New Yorker, will have more liberal views than his campaign rhetoric suggests and that in the end our system of justice will prevail. But it does hurt that racism was not a deal breaker for millions in the election. However, as an artist, I expect to continue to use my voice for things that matter, as I have since the beginning of my career. That won't change. As an activist, I will continue to fight for what's right. That won't change, either. It's time for all of us to be engaged. As a mother, I am a lioness."
Alicia Keys by Paolo Kudacki for Allure February 2017
Photography: Paolo Kudacki
Model: Alicia Keys
Styling: Patrick Mackie
Hair: Esther Langham
Make-Up: Dotti
Manicure: Dawn Sterling
Chike Ezegbu is a blogger with an Information Technology background. He is a prolific writer and is fearless in his approach to dishing out information while maintaining high professionalism. He is regarded as both a lover and a fighter.