BAD GIRLS CLUB Star Natalie Nunn Welcomes First Baby With Husband Jacob Payne
Congrats: Natalie Nunn Welcomes First Baby With Husband Jacob Payne
It's celebration time as Bad Girls Club star Natalie Nunn welcomes first baby with Jacob Payne on April 17th. The 32-year-old reality star took to Twitter to announce:
"Baby Payne is here 💗 I NEVER THOUGHT I COULD LOVE ANYONE SO MUCH! 🙌🏾 GOD IS GOOD! blessed !"
Natalie and Jacob had revealed that they were having a girl at their over-the-top pink baby shower on Feb. 25 and have been posting all the goodies they had got for the baby on social media. A day before she finally gave birth, Natalie Nunn shared a touching pic from the hospital, in which her husband Jacob Payne is kissing her in bed. She captioned the photo:
"Thank you for this contraction, Lord!!! I welcome it and know that I am one step closer to meeting my baby! I give this contraction permission to accomplish its task and I trust in my God-given instinct to birth normally and naturally, and I thank you for guiding and directing me during this process. My husband and I can't wait to meet her! Dialated to 8 centimeters 🙏🏾🙌🏾 #pregnancy #natalienunn #happyeaster #easterbaby #blessed #paynefamily".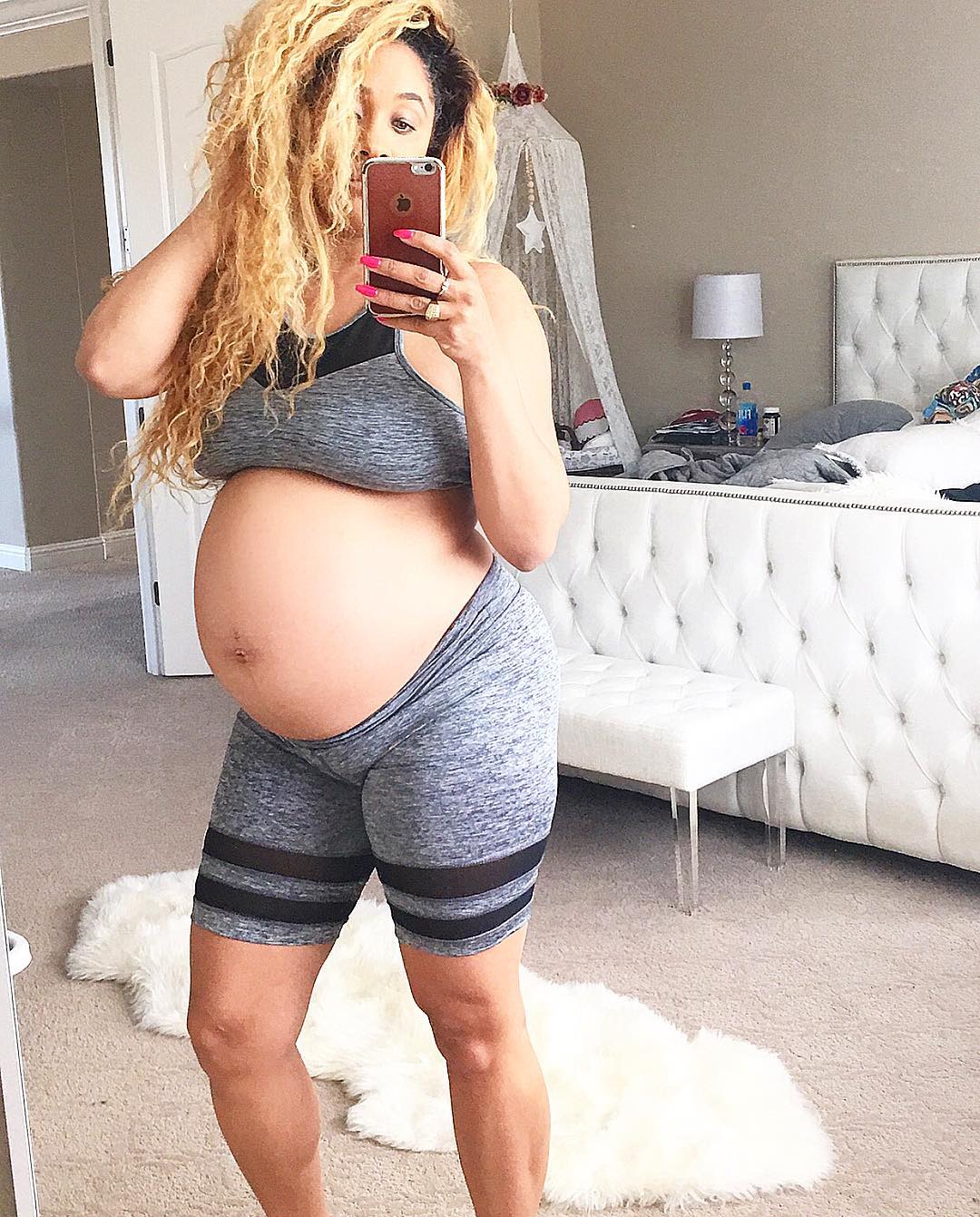 Bad Girls Club Natalie Nunn Welcomes First Baby With Husband Jacob Payne
Chike Ezegbu is a blogger with an Information Technology background. He is a prolific writer and is fearless in his approach to dishing out information while maintaining high professionalism. He is regarded as both a lover and a fighter.