Omobutty: Nollywood's Biodun Okeowo Claps Back Over Butt Photo And Video Shared
Actress Biodun Okeowo Claps Back Over Butt Photo And Video Shared
Biodun Okeowo has already started the new year exchanging hot words. The actress was criticized over a photo and video she posted in which she appeared to emphasize her enormous booty as the point of concentration. However, this didn't go down too well with some.
Read for yourself below.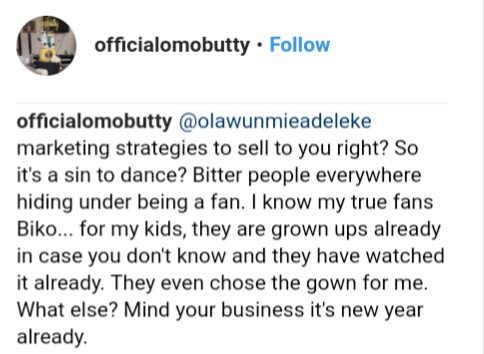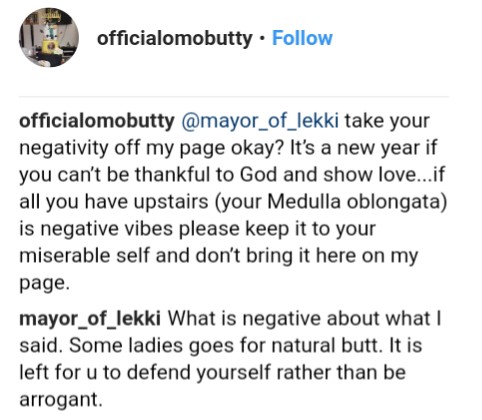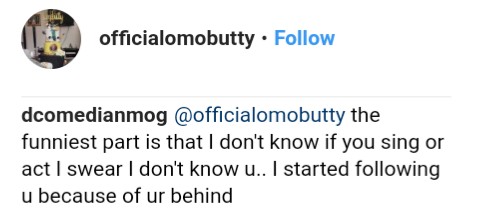 Watch the video below.
Click Amebo Book for more stuff.
Moviemaker Biodun Okeowo Claps Back Over Butt Photo And Video Shared
Chike Ezegbu is a blogger with an Information Technology background. He is a prolific writer and is fearless in his approach to dishing out information while maintaining high professionalism. He is regarded as both a lover and a fighter.