Chai! See What Indigenes Of Amaekpu Ohafia in Ohafia Local Government Area Did To This 60-Year-Old Man After He Raped And Killed A Virgin Woman
Things are really happening ooh! This time, a 60-year-old man accused of raping and killing a woman, has been paraded naked by the indigenes of Amaekpu Ohafia in Ohafia Local Government Area, Abia State. It's understood the evil doer raped the lady in the farm and while he was at it, he mocked her for being a virgin. When he was done, he killed her.
According to reports, after the elderly man had killed the virgin lady, he then allegedly informed the lady's friend to tell the family where they can find the body. It was the friend who raised the alarm which led to the capture of the suspect. He will be handed over to the police once the community is finished with him.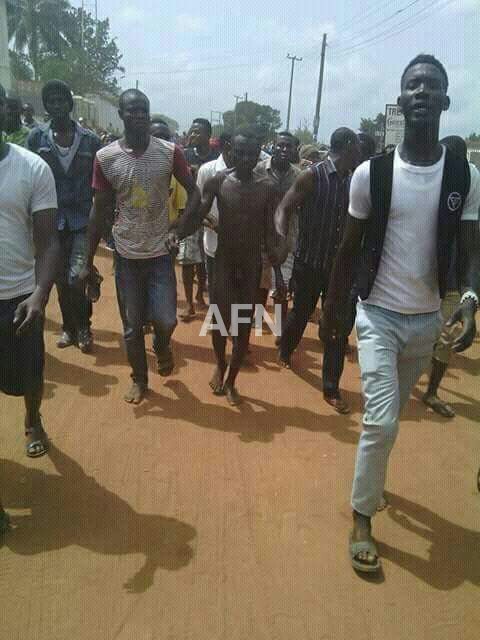 Chike Ezegbu is a blogger with an Information Technology background. He is a prolific writer and is fearless in his approach to dishing out information while maintaining high professionalism. He is regarded as both a lover and a fighter.