"Dehumanisation in highest form, I saw it live somewhere in warri" — Man Describes How Both The Innocent And Suspects Suffer Barbaric Punishments In Delta State [WARNING DISTURBING CONTENT]
Shocking: Man Describes How Both The Innocent And Suspects Suffer Barbaric Punishments In Delta State
Things are really happening oh! This time, Facebook user, Ade Marine TJ, saw an act so devilish in nature that it shocked him. The man describes how both the innocent and suspects suffer barbaric punishments in Delta State, Warri to be precise. He wrote:
"Dehumanisation in highest form, I saw it live somewhere in warri, I mean warri south local govt. This is the way executives of communities in delta state punishes both innocents and suspects….devilish and barbaric, civilians dehumanising civilians. I took the shots with maximum caution cus if I was caught….
Deltans How Una See Am?"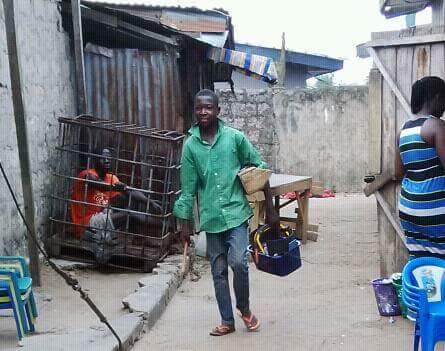 Click Amebo Book for more stuff.
Unacceptable! Man Describes How Both The Innocent And Suspects Suffer Barbaric Punishments In Delta State
Chike Ezegbu is a blogger with an Information Technology background. He is a prolific writer and is fearless in his approach to dishing out information while maintaining high professionalism. He is regarded as both a lover and a fighter.