'Eight Months Bumpin': Pregnant Khloe Kardashian Puts Her Baby Bump On Display In Skintight Dress
Nearly There: Pregnant Khloe Kardashian Puts Her Baby Bump On Display While In Tokyo With Kim And Kourtney
Cleveland Cavaliers star Tristan Thompson is expecting his first baby with Khloe. The 33-year-old has already relocated to Ohio just to be closer to the basketball player. Despite being eight months pregnant, Khloe Kardashian still looked sexy in a skintight dress as she put her baby bump on display in a video posted to her Snapchat.
More photos below.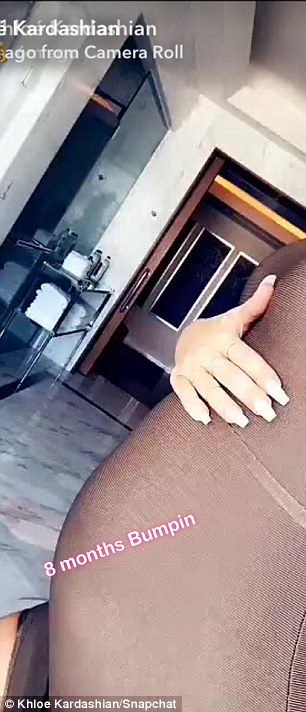 Click Amebo Book for more stuff.
Pregnant Khloe Kardashian Puts Her Baby Bump On Display In Snapchat Video
Chike Ezegbu is a blogger with an Information Technology background. He is a prolific writer and is fearless in his approach to dishing out information while maintaining high professionalism. He is regarded as both a lover and a fighter.