Former BB Naija Star Blasted: "Why U Come Hang Hands Like Who Them Collect Clutches From" — Fans React After Seeing Efe Ejeba Warri Video Shoot
Chai! Fans React After Seeing Efe Ejeba Warri Video Shoot
For sometime now, the winner of Big Brother Naija has been blasted for his looks. They came for him when he changed the color of his beard. This time, fans have reacted strongly after seeing Efe Ejeba's Warri video shoot.
Read some comments below.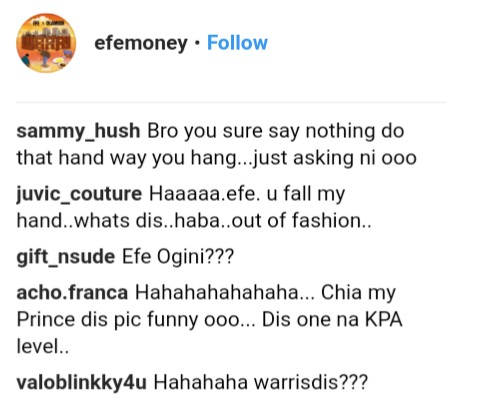 Click Amebo Book for more stuff.
Hate Him Or Love Him: Fans React After Seeing Efe Ejeba Warri Video Shoot
Chike Ezegbu is a blogger with an Information Technology background. He is a prolific writer and is fearless in his approach to dishing out information while maintaining high professionalism. He is regarded as both a lover and a fighter.