Graphic Photos From The Scene Of The Dangote Truck Accident In Ihiala, Anambra State In Which Beloved Woman Loveth Died
Tragedy: Photos From The Scene Of The Dangote Truck Accident In Ihiala
The Dangote truck accident in Anambra State in which beloved woman Loveth died, is still generating sympathy across social media. Here are photos from the scene of the Dangote truck accident in Ihiala. Facebook user, Able Sympathy posted her photos and wrote: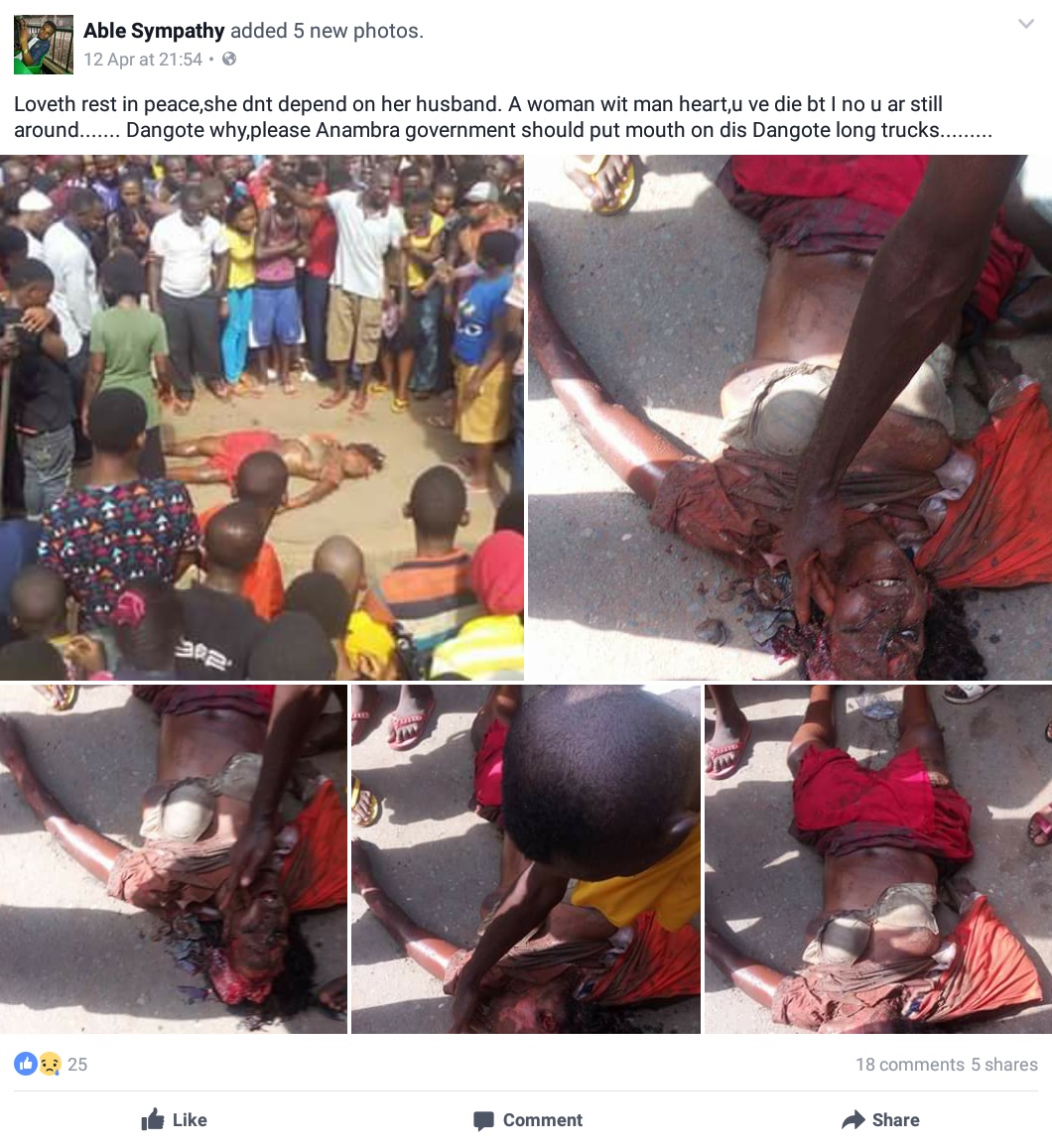 "Loveth rest in peace,she dnt depend on her husband. A woman wit man heart,u ve die bt I no u ar still around……. Dangote why,please Anambra government should put mouth on dis Dangote long trucks"
More graphic photos below.
WARNING GRAPHIC CONTENT: Photos From The Scene Of The Dangote Truck Accident In Ihiala
Chike Ezegbu is a blogger with an Information Technology background. He is a prolific writer and is fearless in his approach to dishing out information while maintaining high professionalism. He is regarded as both a lover and a fighter.