Jenna Louise Thomas: Mother, 22, Has Been Left With Two Black Eyes And A Swollen Face After Her Boyfriend Beat And Strangled Her In Front Of Her 4-Year-Old Son
Jenna Thomas: Mother, 22, Has Been Left With Two Black Eyes And A Swollen Face After Her Boyfriend Beat And Strangled Her In Front Of Her 4-Year-Old Son
Things are really happening ooh! A young woman identified as Jenna Louise Thomas has suffered some severe form of physical abuse by her partner. The mother, 22, has been left with two black eyes and a swollen face after her boyfriend beat and strangled her in front of her 4-year-old son, Romeo. The suspect, Jamie Webber, 27, is on the run and police say he shouldn't be approached.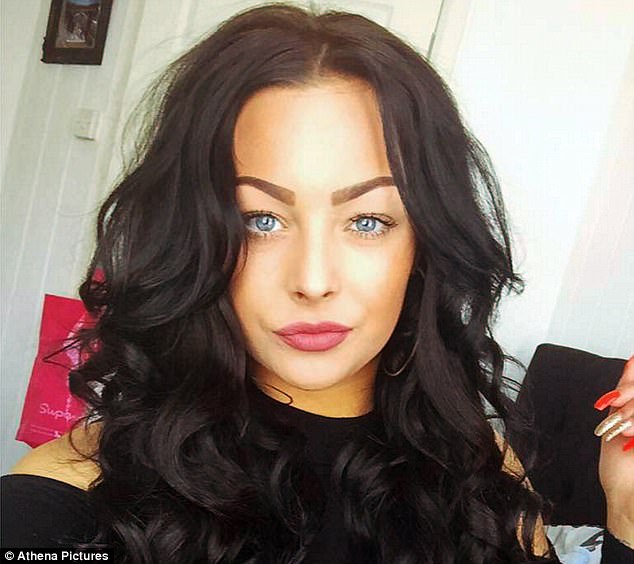 According to reports, Jenna Thomas is afraid to go home while the police are trying to hunt down her 'dangerous' partner. Jenna, 22, said:
"He started arguing and shouting at me to do with my son's father.
"Then he punched me and kept hitting me.
"He put me in a headlock until I passed out and then he did it again and again and again.
"He did that four times. My eyes are completely bloodshot due to him doing that."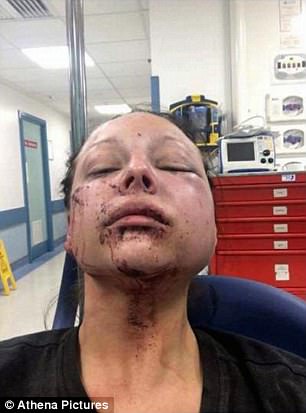 After Jenna Louise Thomas came around, she opened a bedroom window to scream for help but Jamie Webber pulled her back and continued the onslaught. She said:
"I managed to jump over the bed and run downstairs.
"I only had a minute to get away.
"I ran downstairs and ran into the street.
"He came out, jumped on top of me and bit my ear and punched me.
"It's all very blurry but I remember going to my neighbours and blood was dripping everywhere.
"Jamie didn't seem to care, he got into his car and everyone was shouting at him and screaming.
"He kept going: 'What? What?' and then drove off."
According to Jenna Louise Thomas, her neighbours saved her life in the attack at her home in Crindau, Newport, South Wales, late on Sunday night. She had already been treated for her injuries before the police took photographs of her swollen face and red eyes. She said:
"My little boy needs to be back in his own bed but we are both too scared to go home while he's out there.
"It was a very vicious attack and completely unexpected.
"I need to go home with my son. It breaks my heart.
"If anyone knows where he is please tell the police."
It's understood that the Gwent Police are checking the local haunts of Webber who has been Jenna's partner for the last four months.A spokesman said:
"We are actively looking for Jamie Webber in connection with the reported assault on Jenna Francis.
"We urge any member of the public with information regarding his whereabouts to come forward and tell police and not to approach Webber themselves."
Jenna Thomas: Mother, 22, Has Been Left With Two Black Eyes And A Swollen Face After Her Boyfriend Beat And Strangled Her In Front Of Her 4-Year-Old Son
Chike Ezegbu is a blogger with an Information Technology background. He is a prolific writer and is fearless in his approach to dishing out information while maintaining high professionalism. He is regarded as both a lover and a fighter.