Kim Kardashian Posts Her Raciest Photo Ever While Declaring Herself 'Bo West' And Rocking Her Controversial Cornrow Look [WARNING EXPLICIT CONTENT]
Kim Kardashian Posts Her Raciest Photo Ever While Rocking Her Controversial Cornrow Look, Declares Herself 'Bo West'
Not one to shy when it comes to NSFW pics, Kim Kardashian took to Instagram to share her raciest photo ever in which she was completely topless with her nipples slightly blurred out. The 37-year-old was still rocking her controversial cornrow look.
In another photo, Kim Kardashian was seen kneeling on the bed while revealing her rear end in the white thong as she snapped photos of her Polaroids. She shared another photo in which she declared herself 'Bo West'.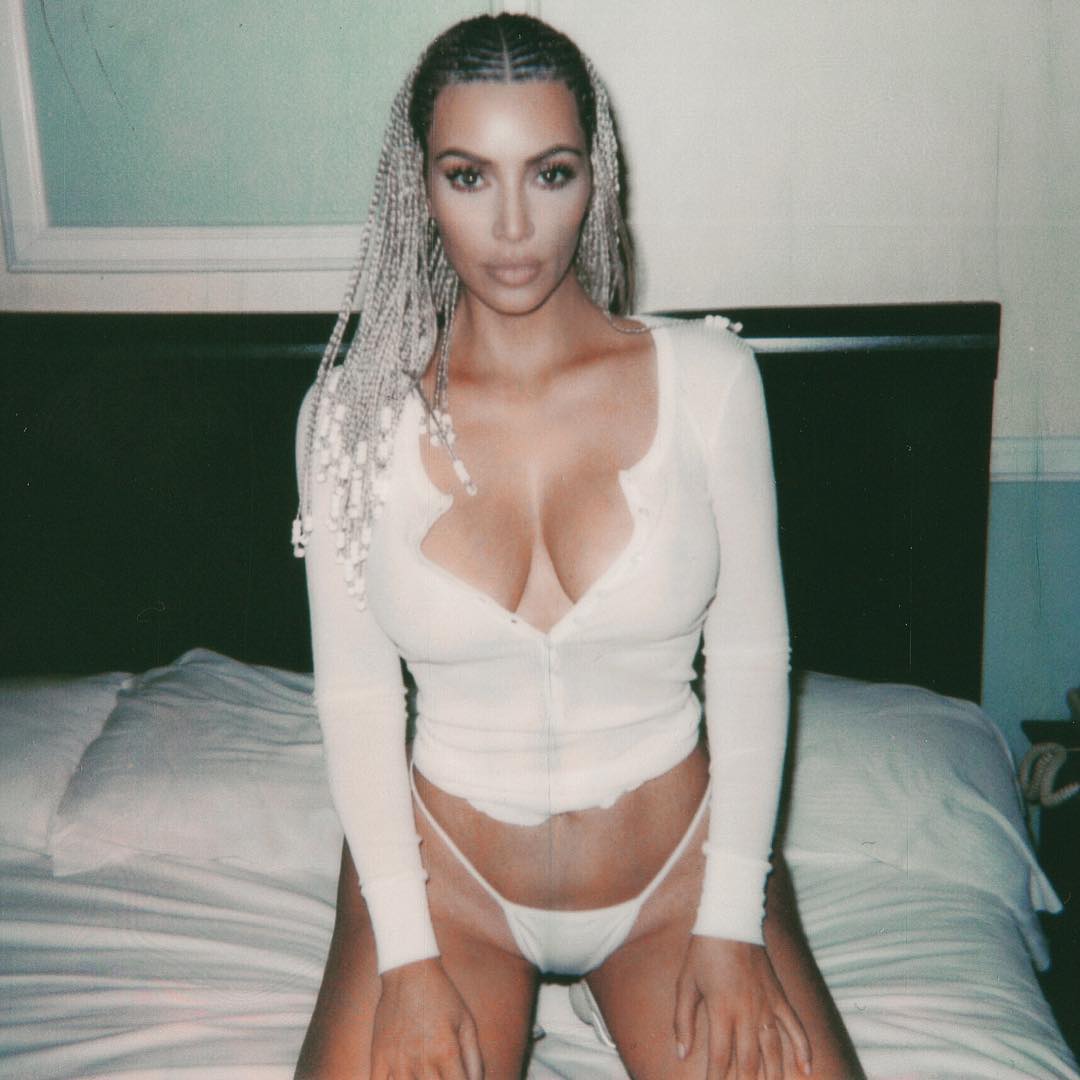 Kardashian had earlier been accused by fans of of cultural appropriation after they saw her rocking the cornrows.
Click Amebo Book for more stuff.
37-Year-Old Kim Kardashian Posts Her Raciest Photo Ever While Declaring Herself 'Bo West' And Rocking Her Controversial Cornrow Look
Chike Ezegbu is a blogger with an Information Technology background. He is a prolific writer and is fearless in his approach to dishing out information while maintaining high professionalism. He is regarded as both a lover and a fighter.