Lexine Dumlesi: Former Most Beautiful Girl in Nigeria, Adaeze Yobo Celebrates Daughter's 1st Birthday With Emotional Testimony About How Doctors Said Her Pregnancy Was Fibroid
Adaeze Yobo Celebrates Daughter's 1st Birthday, Lexine Dumlesi Is A Miracle Baby!
If you haven't suffered what this former Former Most Beautiful Girl in Nigeria went through while pregnant with Lexine Dumlesi, then you may struggle to understand why she is always grateful to God. Adaeze Yobo celebrates her daughter's 1st birthday in an emotional way. She took to her Instagram page to share photos of her daughter with some revealing captions.
"… i remember calling and pulling all types of stunts for them to move the date for my C-sec from 13th to 14th so you can be a Valentine baby but to no avail.
You're a star Lexine and you'll always be my Val ❤"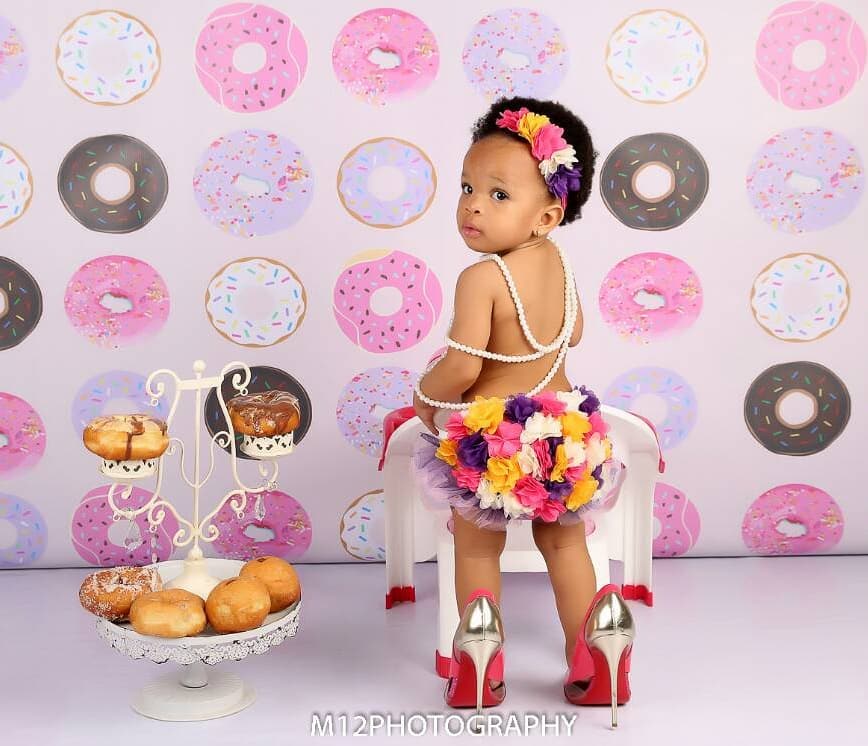 "#lookatmenow 😁
Ist scan showed it was Fibroid, 2nd scan (diff. hospital) showed it was Fibroid and pregnancy but an incomplete abortion (whatever that means) but that I had to flush yu out, which I (thought) i did.
A week later, i still felt sick so I called the Dr. and I was scheduled to surgically complete removal of the remaining tissue.
On my way going, the holy spirit directed me to go to another hospital which I did and was told you were still inside and I had no Fibroid. instead of being happy, i cried and worried whether to keep you or not, worried if you will be normal after all the drugs n all. look at you now baby girl 😍"
"I remember saying if it comes out a baby boy, I'll just adopt a girl. #ToGodbetheGlory"
Click Amebo Book for more stuff.
Emotional: Adaeze Yobo Celebrates Daughter's 1st Birthday With Touchy Message
Chike Ezegbu is a blogger with an Information Technology background. He is a prolific writer and is fearless in his approach to dishing out information while maintaining high professionalism. He is regarded as both a lover and a fighter.