Man Arrested For Brutal Murder And Rape Of 15-Year-Old Miss Vanisah, He Dumped Her Body On The Street [WARNING GRAPHIC CONTENT]
Man Arrested For Brutal Murder And Rape Of 15-Year-Old Miss Vanisah, Gambian Police Update
A man has been arrested for the brutal murder of 15-year-old Miss Vanisah after her body was discovered along the streets in Manjai Kunda. It's understood the suspect, beat up, raped and then proceeded to kill his victim leaving her lifeless body along The Manjai Kunda Junction.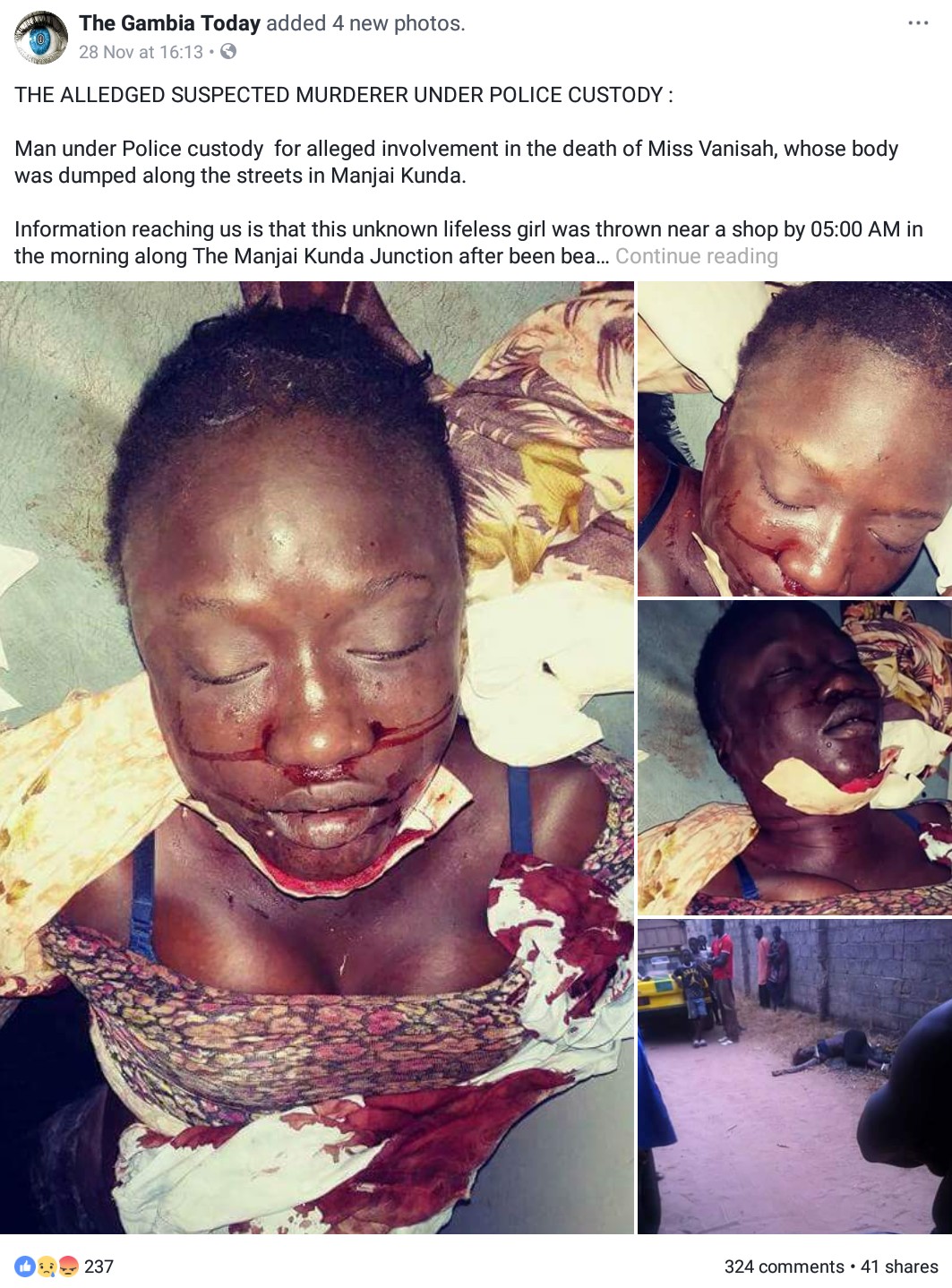 Click Amebo Book for more stuff.
Gambian Police Update: Man Arrested For Brutal Murder And Rape Of 15-Year-Old Miss Vanisah
Chike Ezegbu is a blogger with an Information Technology background. He is a prolific writer and is fearless in his approach to dishing out information while maintaining high professionalism. He is regarded as both a lover and a fighter.