Couple Goals: Nadia Buari And Her Baby Daddy Rock 'His & Hers' Rolex Watches [Photo]
Ghanaian Actress Nadia Buari And Her Baby Daddy Rock 'His & Hers' Rolex Watches
Nadia Buari just shared a beautiful photo of herself and baby daddy rocking expensive 'his & hers' Rolex watches. It didn't even end there. The lovebirds had their rings on display while the actress had her well moisturized hand on his in what appears to be a vehicle.
The actress recently confirmed on social media that she is a mother of four and no longer just twin daughters as was widely believed
See the post below.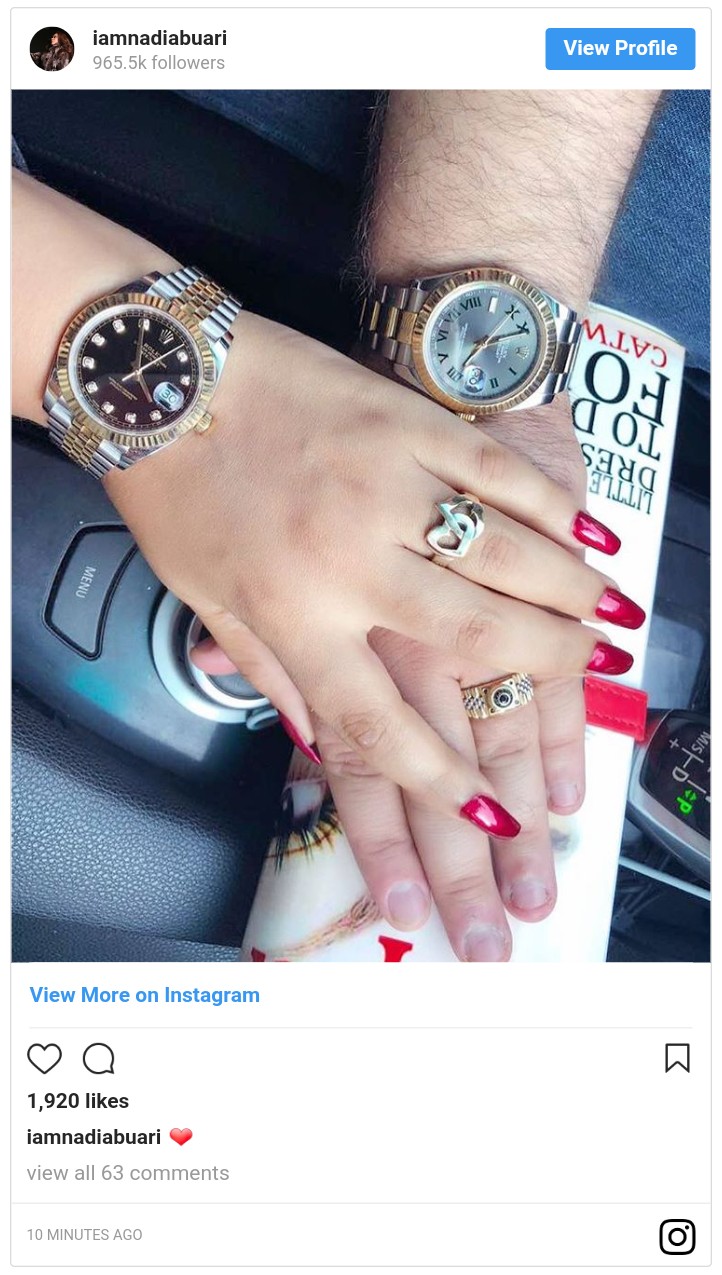 Click Amebo Book for more stuff.
Nadia Buari And Her Baby Daddy Rock 'His & Hers' Rolex Watches
Chike Ezegbu is a blogger with an Information Technology background. He is a prolific writer and is fearless in his approach to dishing out information while maintaining high professionalism. He is regarded as both a lover and a fighter.