Nigerian Man Pictured Slaughtering Roasted Monkey He Just Killed In Rivers State, It Looks Almost Human! [Photos]
For Pepper Soup? Nigerian Man Pictured Slaughtering Roasted Monkey He Just Killed In Rivers State
If you are a big fan of bush meat and not a believer of the dreaded diseases associated with them, then this is a mouth-watering delicacy for you as shared by Facebook user, Ese Irishede. A Nigerian man was pictured slaughtering the roasted monkey he just killed in Rivers State.
He captioned: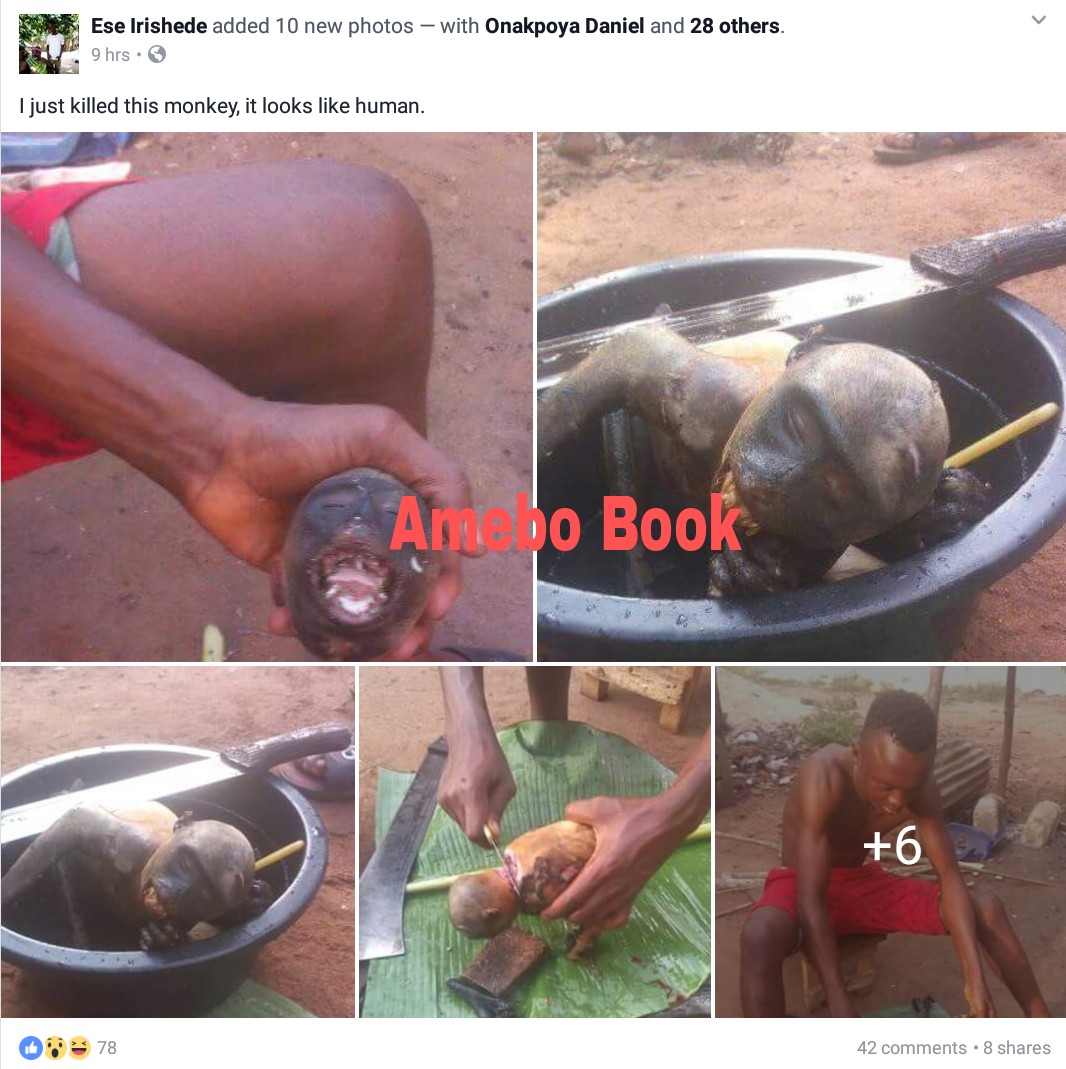 "I just killed this monkey, it looks like human."
More photos below.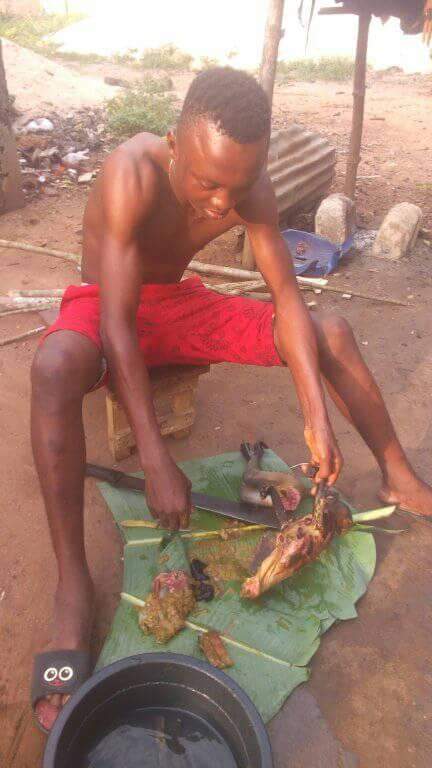 Click Amebo Book for more stuff.
TF! Nigerian Man Pictured Slaughtering Roasted Monkey He Just Killed In Rivers State
Chike Ezegbu is a blogger with an Information Technology background. He is a prolific writer and is fearless in his approach to dishing out information while maintaining high professionalism. He is regarded as both a lover and a fighter.