Nollywood Actress Kasi Benjamin Has Exposed Facebook Drug Baron Who Asked Her To Push Drugs For Him At $500 Per Trip
Revealed: Kasi Benjamin Has Exposed Facebook Drug Baron Who Asked Her To Push Drugs For Him At $500 Per Trip
Things are really happening ooh! A rising Nollywood actress Kasi Benjamin has exposed Facebook drug baron who asked her to push drugs for him at $500 per trip.
Kasi Benjamin took to her Facebook page to expose the Facebook drug baron while showing screenshots of chats as evidence. She wrote:
"And so this man wants me to push something for him for $500 per trip ..smh God will catch you someday ul rot in jail 👤".
Read for yourself below.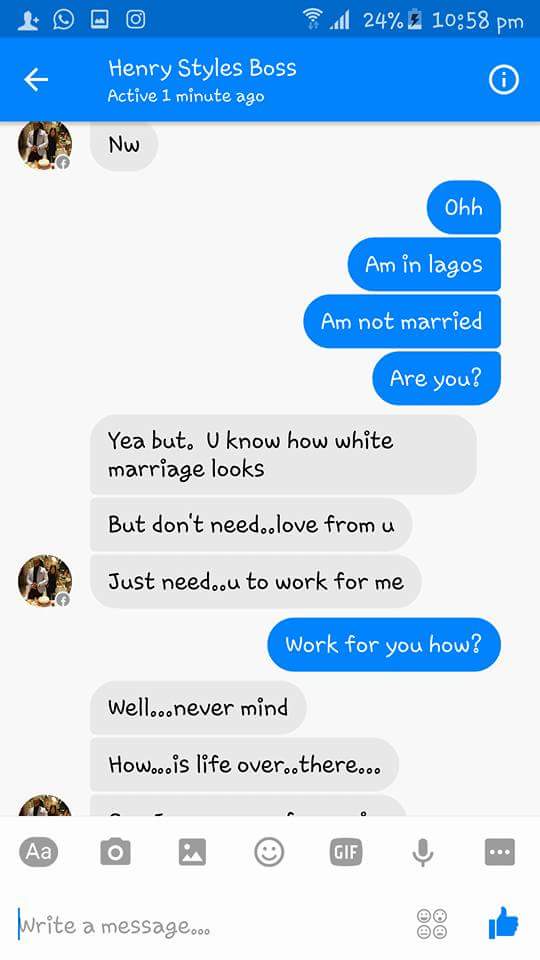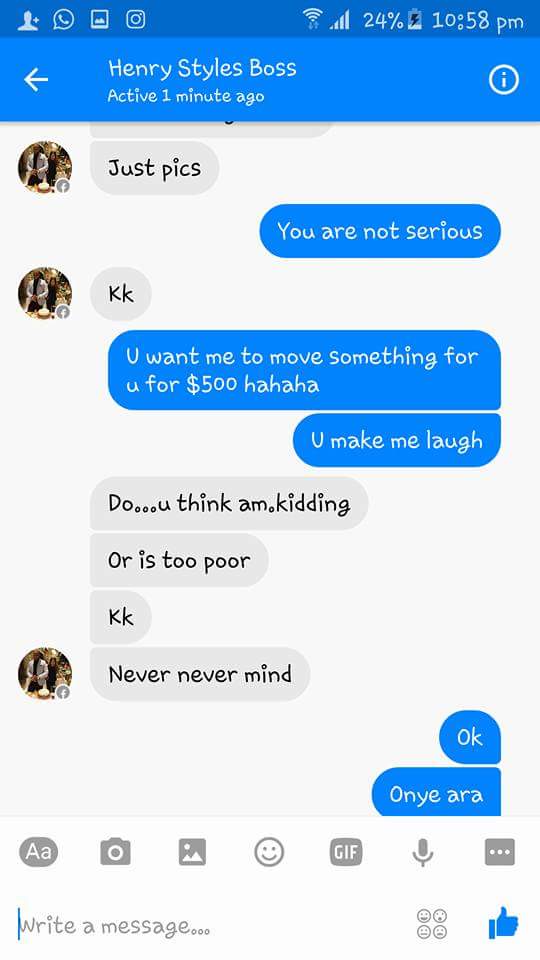 Brought To Light: Kasi Benjamin Has Exposed Facebook Drug Baron Who Asked Her To Push Drugs For Him At $500 Per Trip
Chike Ezegbu is a blogger with an Information Technology background. He is a prolific writer and is fearless in his approach to dishing out information while maintaining high professionalism. He is regarded as both a lover and a fighter.