Oh My! Amber Rose Puts Her Massive Boobs On Seductive Display While Modeling A Stick-on Bra [WARNING EXPLICIT CONTENT]
Seductress: Amber Rose Puts Her Massive Boobs On Seductive Display While Modeling A Stick-on Bra
If you've got it, flaunt it, right? Of course! In her latest IG video, Amber Rose puts hef massive boobs on seductive display while modeling a stick-on bra. The 34-year-old made her follwers drool lustfully as she had her hands gently wrapping her tits while showing how to apply the new stick-on intimate wear.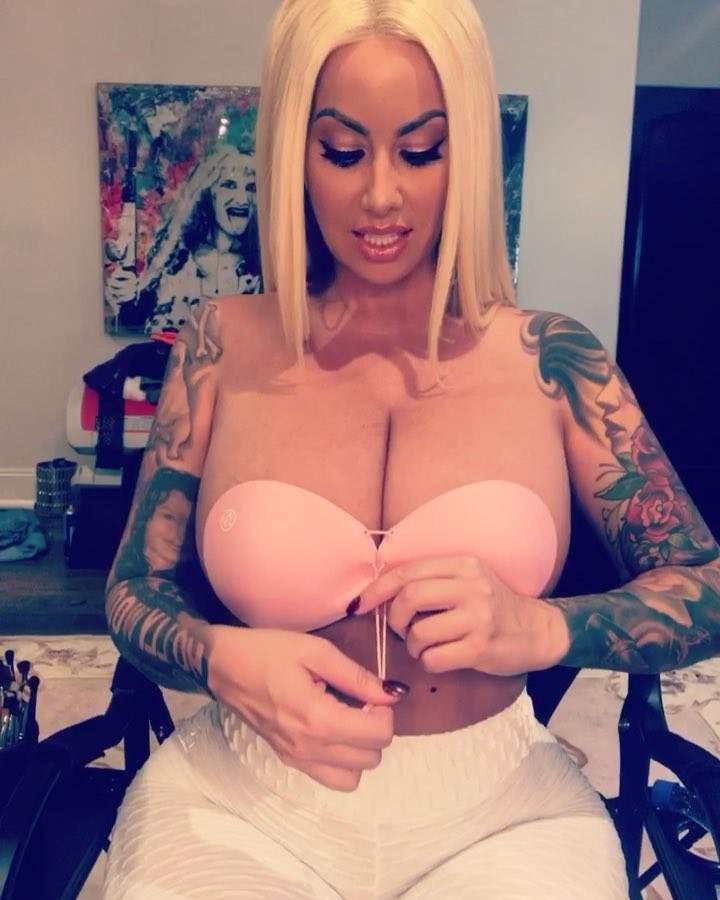 Click Amebo Book for more stuff.
Tempted To Touch: Amber Rose Puts Her Massive Boobs On Seductive Display While Modeling A Stick-on Bra
Chike Ezegbu is a blogger with an Information Technology background. He is a prolific writer and is fearless in his approach to dishing out information while maintaining high professionalism. He is regarded as both a lover and a fighter.