Nollywood Actress Onyii Alex Shows Off Her Curves In Swimwear While Chilling By The Pool, Says "The World Is Gonna Judge U No Matter What U Do" [Photos + Video]
"The World Is Gonna Judge U No Matter What U Do" — Onyii Alex Says While Showing Off Killer Curves
To say Onyii Alex troubles a lot of souls with her curves would be only stating the obvious. The Nollywood actress who believes the world will judge you no matter what you do, shared pool side photos in which she had her famous body on full display.
She wrote:
"The world is gonna judge u no matter what u do.,So live ur life d way u want to.. Just have a Pure heart"
Her 387k Instagram followers will definitely be impressed.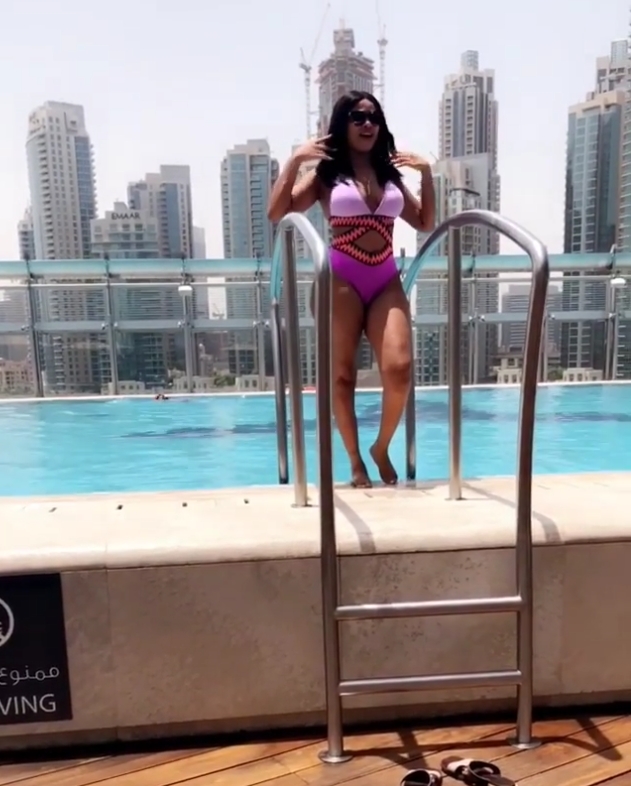 Just in case, you are wondering what to do to gain Onyii's attention, she loves traveling to places she's not been to yet. The actress is well documented to have said:
"My favorite thing to do is to go where have never been"
Meanwhile, you can watch Onyii Alex chilling by the pool below.
Click Amebo Book for more stuff.
Chike Ezegbu is a blogger with an Information Technology background. He is a prolific writer and is fearless in his approach to dishing out information while maintaining high professionalism. He is regarded as both a lover and a fighter.