Photos Of Houseboy Chained And Locked Up In Cage With Goats In Lagos
Evil: Houseboy Chained And Locked Up In Cage With Goats In Lagos
A houseboy chained and locked up in cage with goats in Lagos for days by a wicked Nigerian man, is currently trending across social media. It's not known yet what the boy did to have received this type of barbaric treatment but it hasn't gone down well with social media users.
Read what a concerned Nigerian who brought the houseboy's plight wrote:
"pls this is what a man in lagos island, did to the house boy staying with him, I think the right authorities should be invited, he needs to be brought to book. He can someone padlock a child's leg and throw him where goats stay? And locked the gate too. Pls help me share this but I want to remain anonymous The house address is No 5 offin canal Lagos island market"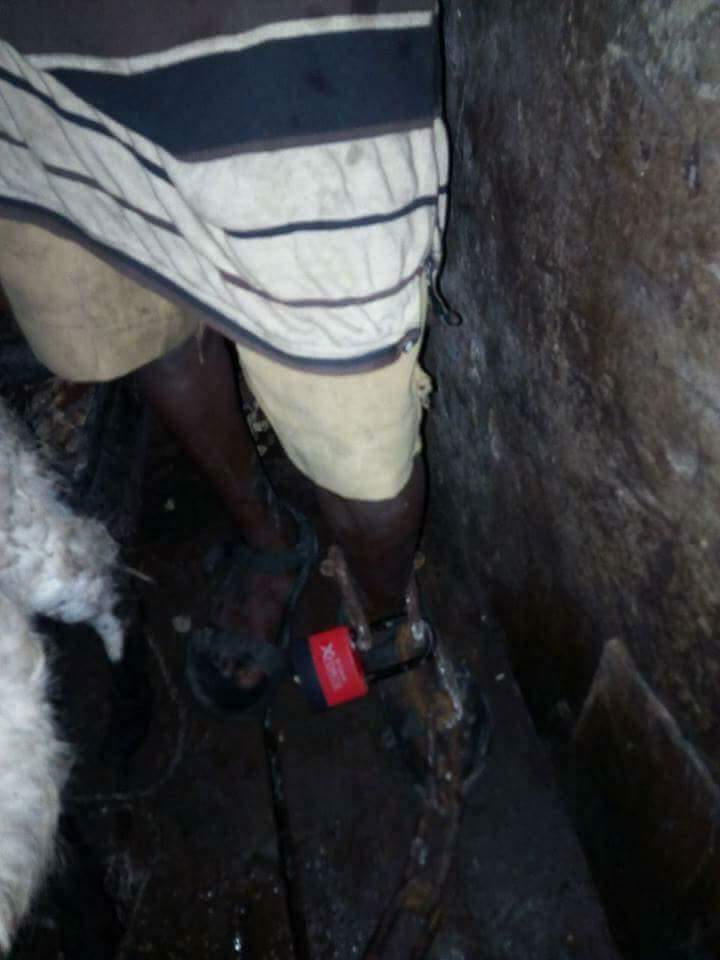 Click Amebo Book for more stuff.
Nigerian Man Chains And Locks Houseboy In Cage With Goats In Lagos (photos)
Chike Ezegbu is a blogger with an Information Technology background. He is a prolific writer and is fearless in his approach to dishing out information while maintaining high professionalism. He is regarded as both a lover and a fighter.