Shocking! Nigerian Policeman Was Caught On Camera Fixing His Gun At Welder's Shop
Unbelievable! Nigerian Policeman Was Caught On Camera Fixing His Gun At Welder's Shop
Things are really happening oh! Some people might think this is impossible but a Nigerian policeman was caught on camera fixing his gun at a welder's shop.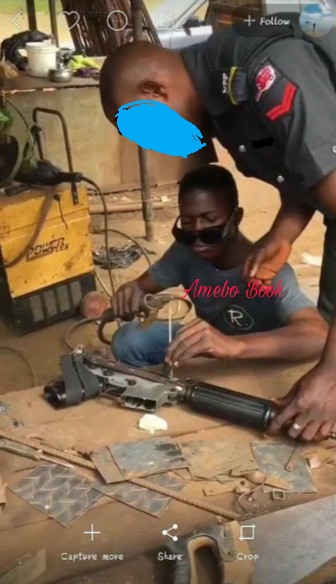 The social media user who shared the photos online, and stays in the eastern part of the country, wanted to know if this was the right process to go through for a cop to repair his damaged gun.
Click Amebo Book for more stuff.
Chike Ezegbu is a blogger with an Information Technology background. He is a prolific writer and is fearless in his approach to dishing out information while maintaining high professionalism. He is regarded as both a lover and a fighter.