Suge Knight's Son Claims Tupac Shakur Is Alive And Living In Malaysia [Photos +Video]
Tupac Shakur Is Alive And Living In Malaysia — Suge Knight's Son Claims
It's generally believed that 2Pac was gunned down in a drive-by shooting in Las Vegas, Nevada on September 7, 1996 at the age of 25.. The rapper was in the passenger's seat of the BMW 750IL which was driven by Former Death Row CEO, Suge Knight. However, his murder remains unsolved to this day with people claiming Tupac Shakur is alive and spotted in different parts of the world including Cuba. In fact, Suge Knight's son says the legendary rapper is in Malaysia.
It all started when Knight Jr. noticed a news story about the Tupac Shakur Estate settling its lawsuit with Death Row Records. He then shared a screenshot of the article's headline and wrote in the caption, Man if they have PAC talk about Kanye or Trump something ain't right lol.
After that, Knight Jr. wrote simply, "TUPAC IS ALIVE" then followed up with "TUPAC IS IN Malaysia" in his Instagram Story. It didn't end there. He also shared a screenshot of a text exchange with an unidentified person telling him he "said too much."
He responded with, "The truth will be out and I'm not going anywhere" followed by a middle finger emoji.
"I did this for y'all. 100 watch my story," he wrote in the caption.
Knight Jr. then attempted to his followers he wasn't on drugs. He continued posting photos related to Pac and claiming "he never left us."
See the posts below.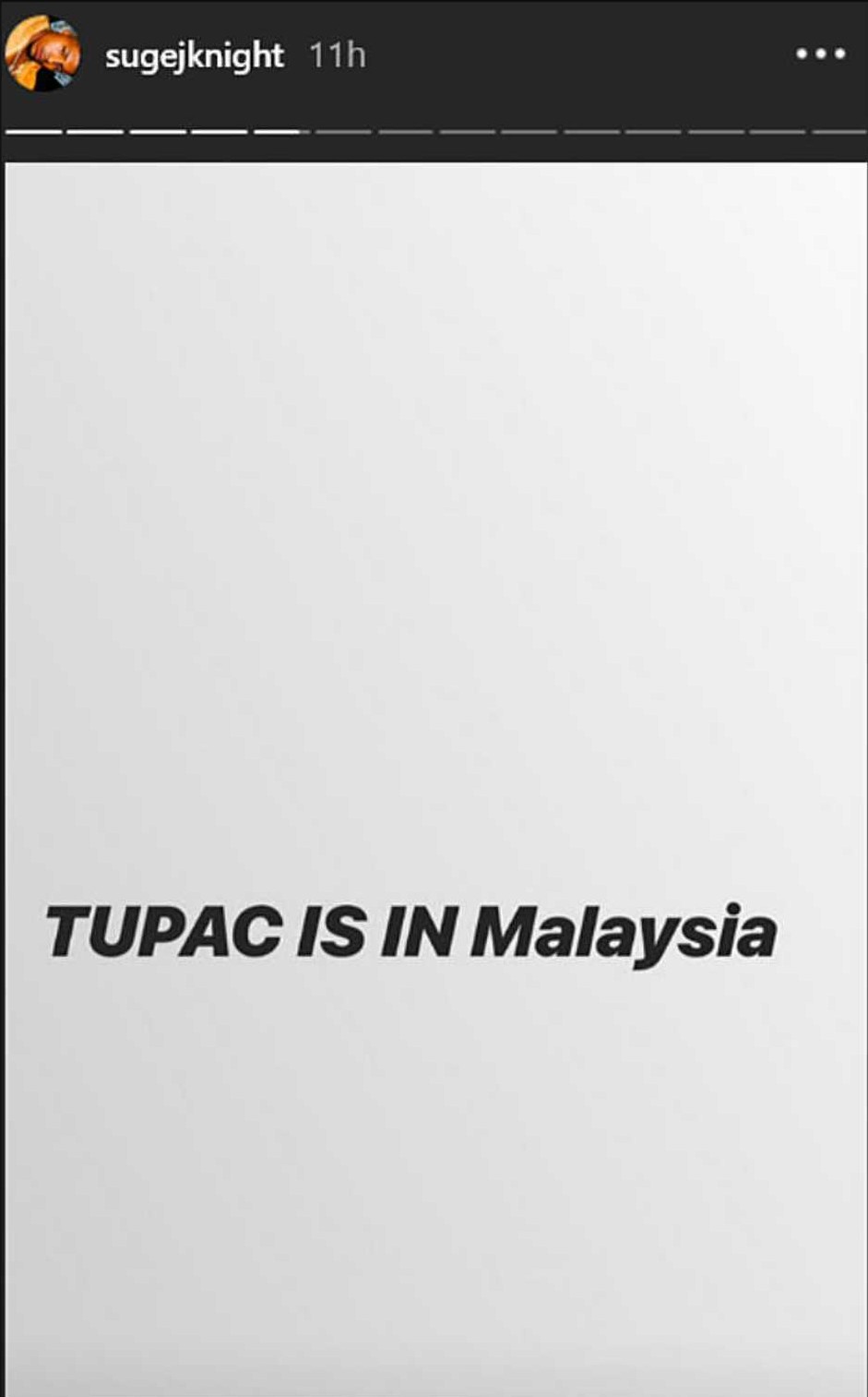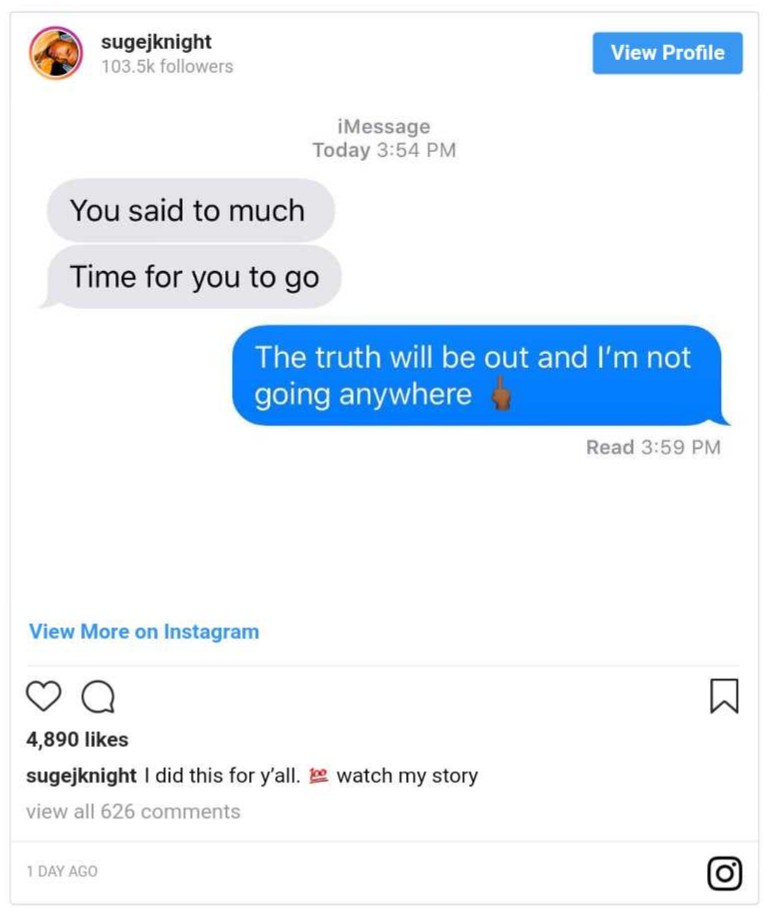 Click Amebo Book for more stuff.
Wow! Suge Knight's Son Claims Tupac Shakur Is Alive And Living In Malaysia
Chike Ezegbu is a blogger with an Information Technology background. He is a prolific writer and is fearless in his approach to dishing out information while maintaining high professionalism. He is regarded as both a lover and a fighter.