Adorable Photos Of The Obama Family River Rafting In Bali [Photos]
Lovely Photos Of The Obama Family River Rafting In Bali
Barack Obama is really loving life after The White House. He's been travelling all over with his family and quite frankly, he and Michelle Obama look so good. You're about to see photos of the Obama family river rafting in Bali. Sasha, 16, and Malia, 18, weren't left out of the fun.
Obama moved to Indonesia in 1967 at age 6 after his divorced mother remarried an Indonesian man. He returned to the United States at age 10, to live in Hawaii with his grandparents.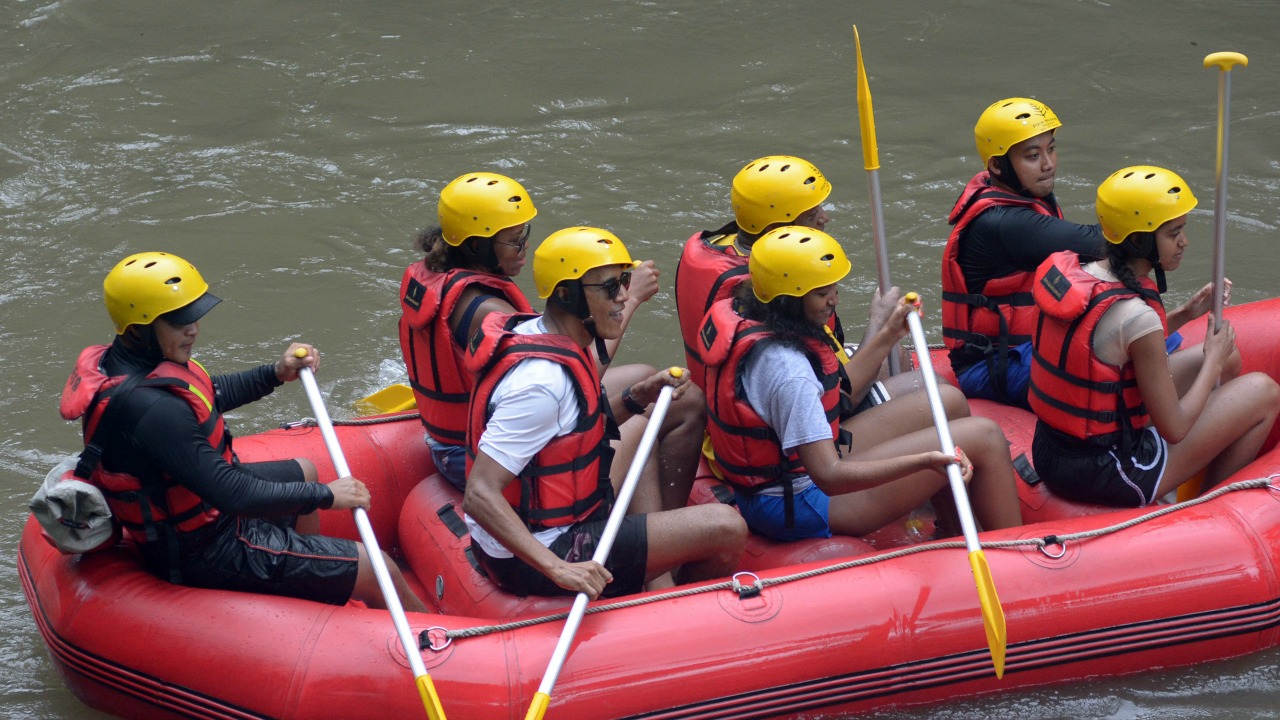 Click HERE for more awesome stuff.
Obamas River Rafting In Bali Is So Cute
Chike Ezegbu is a blogger with an Information Technology background. He is a prolific writer and is fearless in his approach to dishing out information while maintaining high professionalism. He is regarded as both a lover and a fighter.