Thin Tall Tony Dressed Up As Image We Have Of Jesus For Performance With Spirit Of David Dance Group
Transformation: Thin Tall Tony Dressed Up As Image We Have Of Jesus For Performance With Spirit Of David Dance Group
All the while, everybody thought Thin Tall Tony looks more like Chelsea striker, Diego Costa. However, it appears that's not the only person the former Big Brother Naija 2017 housemate looks like. Thin Tall Tony dressed up as image we have of Jesus for performance with Spirit Of David dance group and he looked the spitting image.
Read some of the comments from fans below.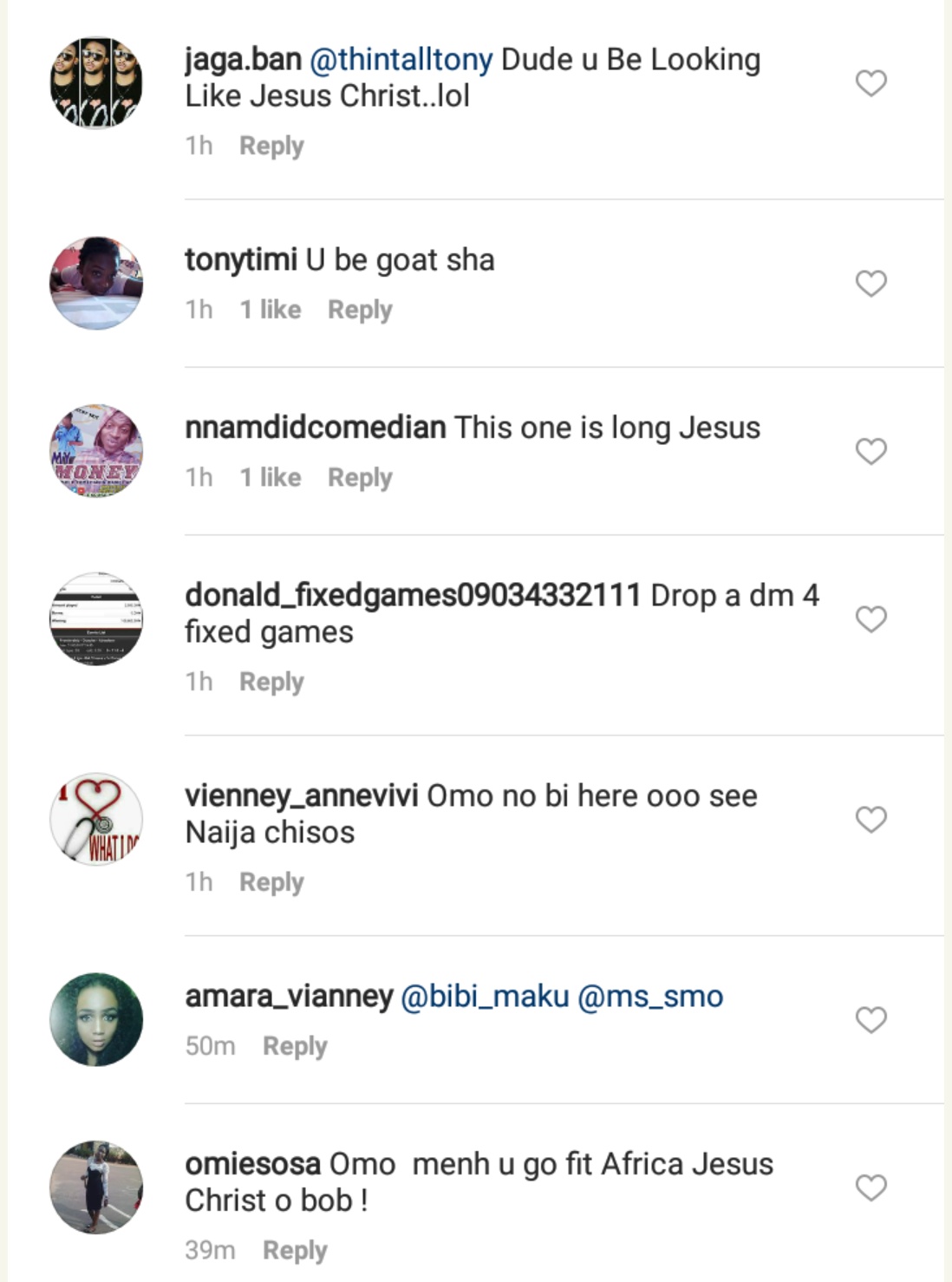 Thin Tall Tony Dressed Up As Image We Have Of Jesus For Performance With Spirit Of David Dance Group
Chike Ezegbu is a blogger with an Information Technology background. He is a prolific writer and is fearless in his approach to dishing out information while maintaining high professionalism. He is regarded as both a lover and a fighter.