'I Can't Escape This pain' — Rapper Wale Breaks Down Again As He Struggles With Depression
Wale Breaks Down Again As He Struggles With Depression, Says 'I Can't Escape This pain'
Olubowale Victor Akintimehin, more popularly known Wale, is well documented to have in 2015, spoken of his drugs and depression struggles. The rapper has broken down again on Instagram/Twitter.
See the posts below.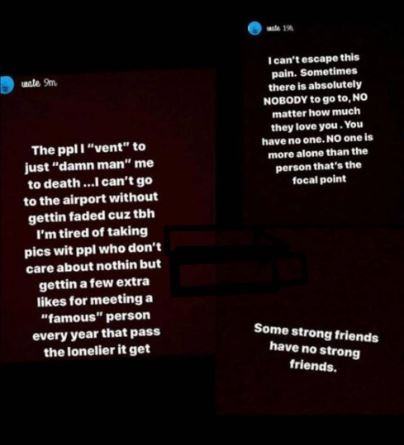 Three days ago, Wale shared a picture of himself with Davido on stage.
Click Amebo Book for more stuff.
Wale Breaks Down Again As He Struggles With Depression, Rapper Says 'I Can't Escape This pain'