Young Nigerian Man Killed A Big Snake And Displayed It Around His Neck — "It was by his grace dat I was able to kill it" [Photos]
Sunday Emesone: Young Nigerian Man Killed A Big Snake And Displayed It Around His Neck
In an FB post by a certain Sunday Emesone, the young Nigerian man killed a big snake and displayed it around his neck. He captioned:
"Without grace, no one can kill this big snake, it was by his grace dat I was able to kill it".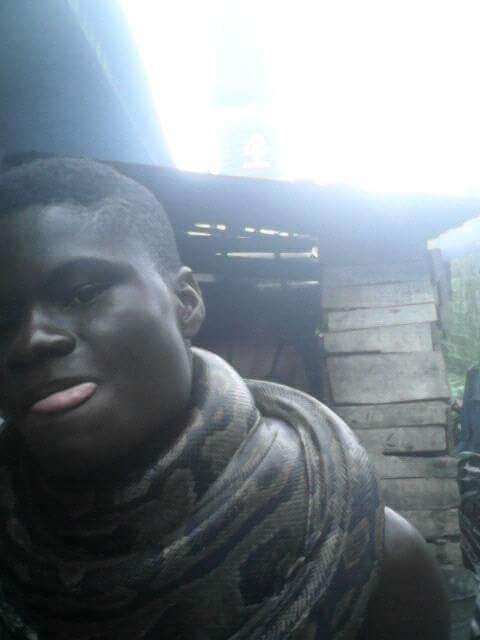 Click Amebo Book for more stuff.
Courageous Young Nigerian Man Killed A Big Snake And Displayed It Around His Neck
Chike Ezegbu is a blogger with an Information Technology background. He is a prolific writer and is fearless in his approach to dishing out information while maintaining high professionalism. He is regarded as both a lover and a fighter.